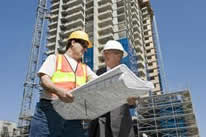 Atlantis Global provides venture equity capital raising and introduction services to companies seeking capital in the unlisted, pre-IPO and listed capital markets. We also specialise in providing Business Advisory and Introduction services to sophisticated investors, helping to match investment criteria with appropriate opportunities.
The firm specialises in Small Scale Offerings (via ASSOB) $1-5M and Special Private Placements (Equity and Convertible Notes) for pre-IPO and listed companies.
We specialise in creating appropriate funding strategies that align with your business strategy. Strategies will usually involve multiple short and longer term horizons and may involve providing an exit for shareholders while providing funding options for the business.
Atlantis Global works with you to implement these proven strategies, to enable your strategic growth.
Our services include:
Equity and Debt Capital Raisings
Stock Exchange Listings
Mergers, Acquisions and Divestments
Management Buy Outs and Buy Ins
Cross Border International Transactions
Strategic Partnerships and Joint Ventures
Technology Commercialisation
Providing Opportunites for Investors
Funding Strategies/Equity
Private / Unlisted Company specialist in Capital raisings
Capital Raising and Equity Finance
Structured Capital Raising ($1-5M)
Small Scale Offerings (ASSOB)
Excluded Offers (Sophisticated Investors)
Unstructured Capital Raising ($1M+)
Excluded Offers (Sophisticated Investors)
Pre-IPO Funding
IPO Capital Raising
ASX Shells; Reverse Takeovers; Back Door Listings
Special Private Placements; $1-50M (pre-IPO and ASX listed companies)
Initial Public Offerings (TSX, FSE, ASX)
Business Advisory
Corporate Advisory and Investor Ready Services
Funding Strategy Development
Share Capital Structure
Corporate Structure
Offer Document Services
Distribution
Acquisitions
Di vestments

Funding Strategies - Debt
Bank and Non-Bank Finance
Emergency, Property Development, Project and Mezzanine Funding
Off shore and onshore financing
Convertible Notes $1-50M (Pre-IPO and ASX Listed Companies)
Debtors Finance (Receivable Purchase Facility)
Working capital facilities
Asset securitisation
Commercial finance